VitaAid Alliimin DR (Garlic Concentrate)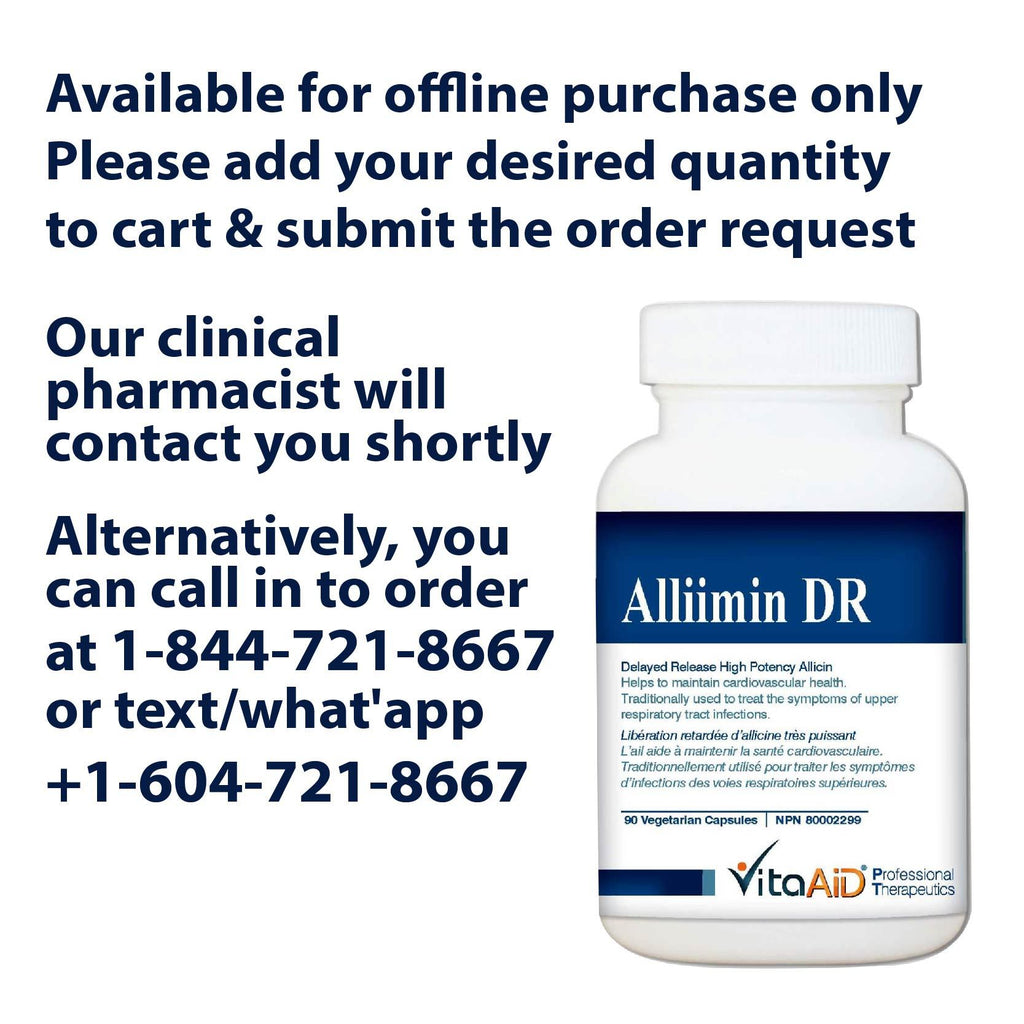 ---
Highly Potent Allicin Concentrate from Garlic in
Entero-Dissolving Vegetarian Capsules
Alliimin DR is a potent allicin concentrate freeze-dried fresh garlic with a pH controlled release (ie. stomach friendly) vegetarian capsule.
Standardized and lab-certified to contain 20,0000 mcg alliin per gram (yielding 10,000 mcg allicin)
Broad spectrum antimicrobial effects.  Clinically proved to relieve the symptoms associated with upper respiratory tract infections, as well as other microbial infections
Helps reduce hyperlipidemia and maintain cardiovascular health
Suggested Use:
Adults - Take 1-2 capsule daily. For prolonged use, consult a health care practitioner.
Caution:
Consult a health care practitioner if symptoms persist or worsen. Consult a health care practitioner prior to use if you are pregnant; if you have diabetes; or if you are taking blood thinners or protease inhibitors. Hypersensitivity (e.g. allergy) has been known to occur; in which case discontinue use.
Supplement facts:
Ingredients (per capsule):
Garlic (Allium sativum) (bulb).....500 mg
Standardized to contain:
Allicin....5,000 mcg (from 10,000 mcg of Alliin)
Non-medicinal Ingredients:
Certified organic apple fiber, L-leucine, hypromellose/pullulan (capsule)
---
More from this collection