Organic Dandelion Leaf Tincture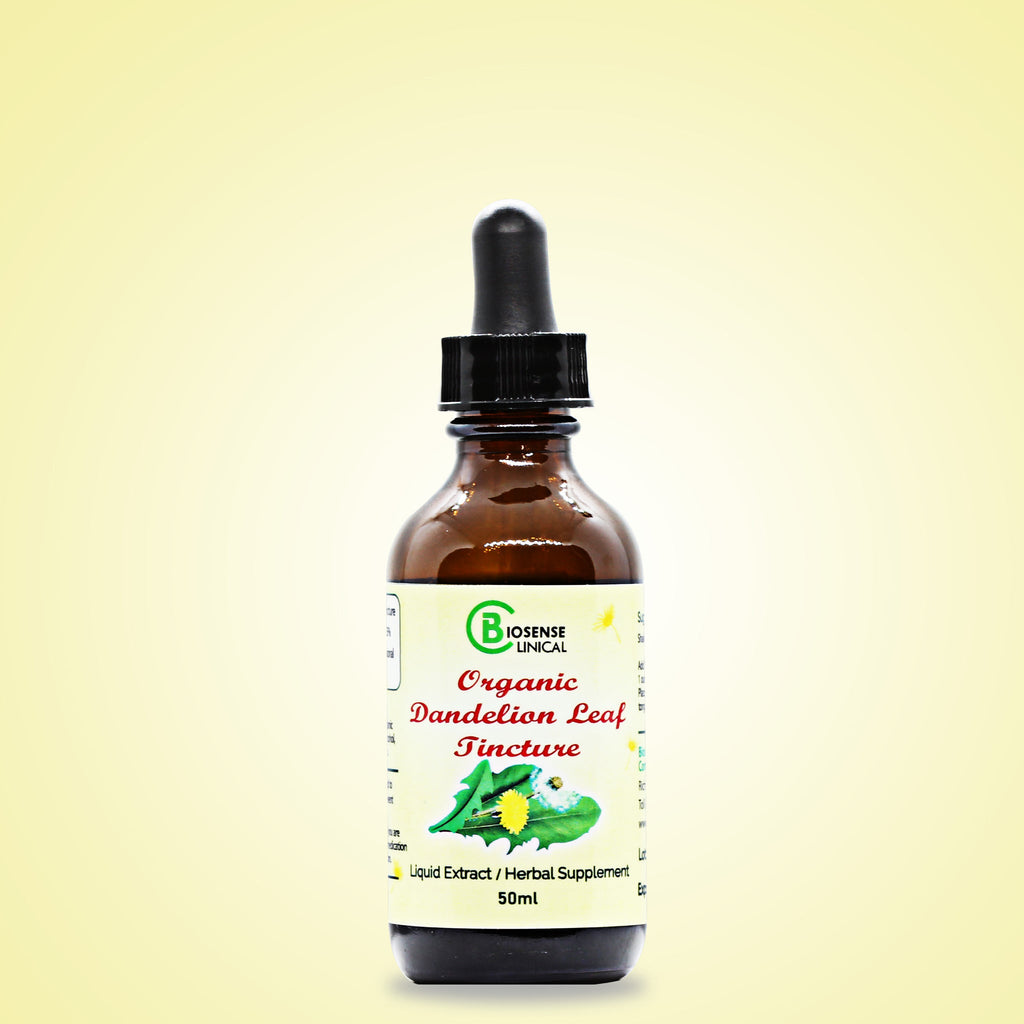 ---
Dandelions have been traditionally been used wonderful year-round as balancing support for healthy liver, digestive, and eliminatory function and to optimize the body's natural defense.
Our Dandelion Leaf Extract is a highly concentrated tincture. The process includes a higher organic cane grain alcohol concentration combined with heat and professional ultrasonic treatment for the fine accurate potent extraction of fresh Dandelions leaf components beyond traditional usual methods.
Dandelion (Taraxacum Officinale) is a perennial herbaceous weed, up to 50 cm high. Dandelion has a short rhizome and fleshy, spindle-shaped root 20-60 cm long, 1-2 cm thick, reddish-brown on top, white inside. The leaves are oblong-lanceolate, 20 cm long, collected in a basal rosette. The basket contains up to 200 yellow, only reed, bisexual flowers. The fruits are fluffy achenes 3-4 cm long, gray-brown with a thin nose. The whole plant is rich in the milky juice.
Elixir-tinctures are the best way to preserve key components of the herbs to stay fresh/active for years without losing potency.
Alcohol is a stronger medium for the extraction of Dandelion leaf than water, so tinctures/extracts will have more of a plant's constituents than a tea will. However, we also use hot water as an extraction media to capture water-soluble constituents. The alcohol allows quick absorption of the herb into the body. Read the directions on the bottle's label. For best results, place the liquid under your tongue for 1 min for direct access to your body system, some dilution in any tea or water is recommended as this is a strong alcohol flavor tincture.
Ingredients:
Suggested Use:
Safety Considerations:
---
These statements have not been evaluated by the Food and Drug Administration. This product is not intended to diagnose, treat, cure or prevent any disease.
---
More from this collection