LIDODAN TOPICAL SOLUTION 4% LIDOCAINE HCL 40MG/ML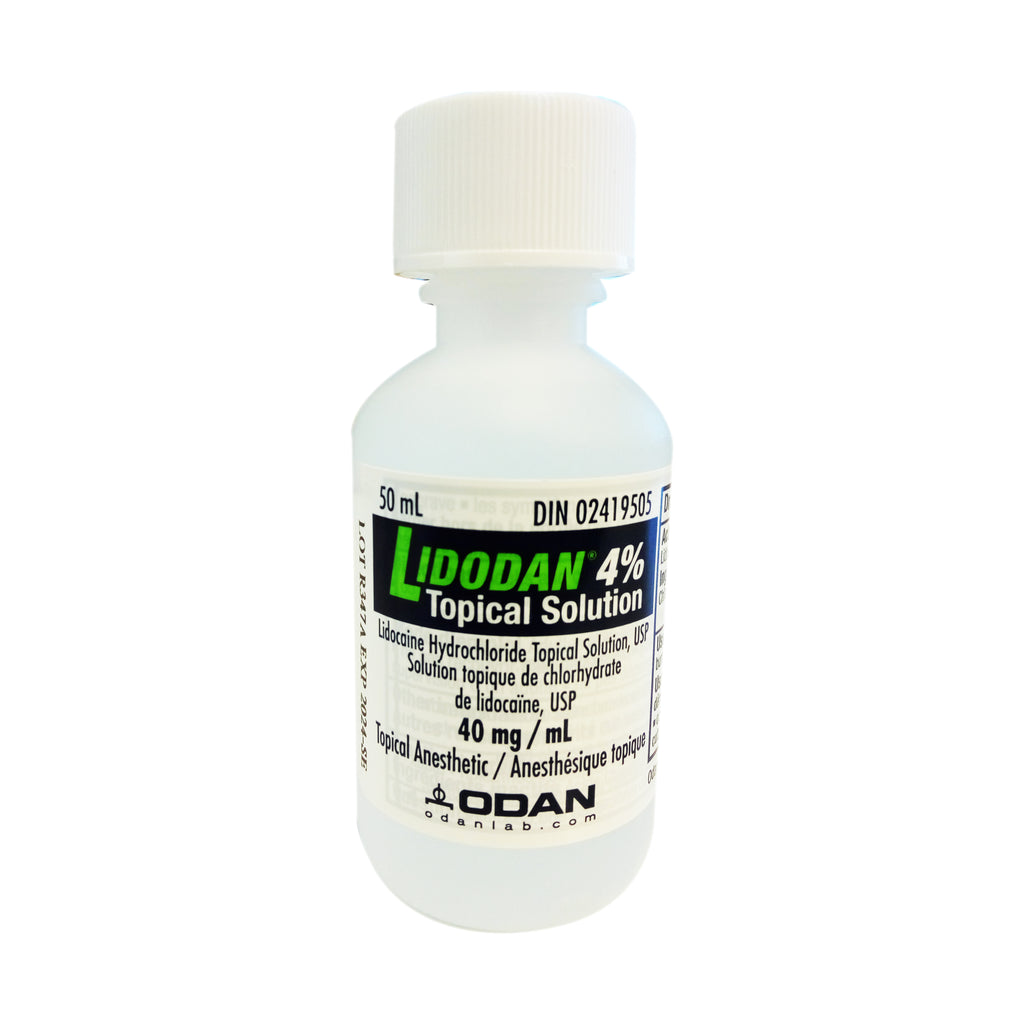 ---
Active ingredients:
lidocaine 4%
Indication:
For temporary relief of pain and/or itching
Recommended use:
Lidodan Topical Solution is used for itching caused by hemorrhoids, pain during certain medical procedures, scrapes, minor burns, eczema, insect bites, or itching. Lidodan Topical Anesthetic Solution is also used during tattooing. It can be used for all applications of body art and facial cosmetic tattooing which includes eyebrows, lips, and eyeliner procedures.
Use of Lidodan
Avoid getting this medication in your eyes. Apply a thin layer, using the smallest amount needed to cover the affected area. The dosage is based on medical condition and response to treatment. Do not increase your dose or use this drug more often or for longer than prescribed. Your condition will not improve any faster, and your risk of side effects will increase.
If you are applying this medication to other mucous membranes or the skin, clean the affected area before use, if possible, and apply with clean hands as directed. For broken or burned skin, you may apply the ointment with a sterile gauze pad. Wash your hands after use unless you are treating an area on the hands.
Lidocaine starts to numb the affected area within 5 minutes after application if you are using this product before certain procedures.
For external use only
Supplied
Each mL of clear colorless solution contains: lidocaine hydrochloride 40 mg (4%). Nonmedicinal ingredients: hydrochloric acid and/or sodium hydroxide, methylparaben and water. Bottles of 50 mL. Store between 15 and 30°C. Protect from freezing.
---
More from this collection