BiosenseClinical Pure Hyaluronic SOS Hydra Rescue Serum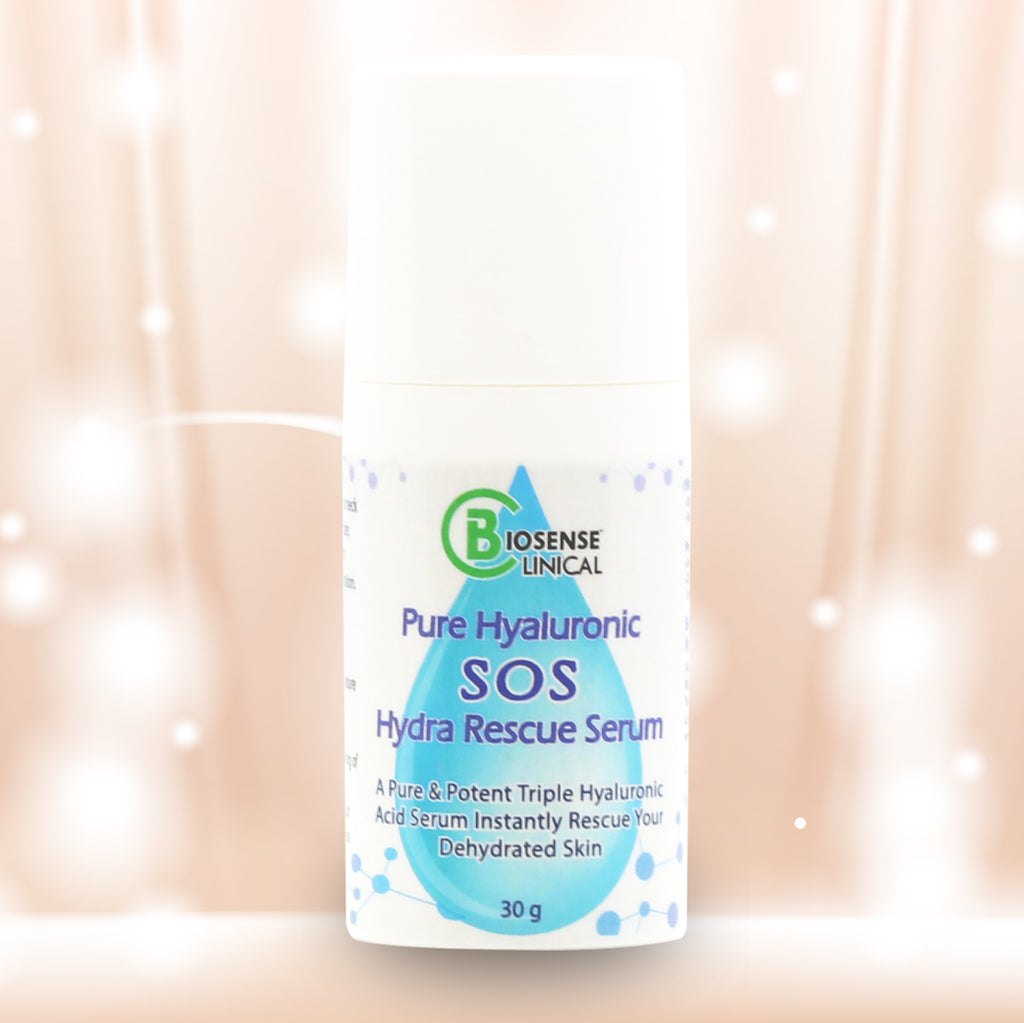 ---
A Pure & Potent Triple HA Serum Instantly Rescue Your Dry Skin
Features:
Advanced levels of 3 Hyaluronic acids with different molecular sizes provide deep, lasting moisture to all layers of the skin
High molecular weight HA forms a barrier on the skin surface to retain an abundance of moisture
Low molecular weight HA penetrates deeper into the skin to replenish moisture & promote collagen production
Significantly improves texture and fortifies firmness
Instantly plump up your skin
Promotes skin's natural healing process
Reduces depth of wrinkles
Pure damask rose water rejuvenates, soothes & wakes up skin
Ideal for all skin types
Ideal for post treatment skin care
Directions:
Apply 1 to 2 times daily on cleansed face (AM & PM). Use after toning face.
Use post skin treatment for intense & long lasting hydration
Ingredients highlights:
Hyaluronic acid (HA) with different molecular sizes (Advanced strengths)

High molecular weight HA - forms a barrier on the skin surface to protect skin from drying out. Attracts and retains more than 1000x its weight in water -> super hydrating effect to minimize dryness, fine lines and wrinkles.
Low molecular weight HA - penetrates deeper into the skin to promote collagen production and replenish moisture inside the skin
Helps to accelerate wound healing
Our skin cushioning agent - Our body's ability to make hyaluronic acid reduces with age.
Pure Damask Rose Water (Rose Otto)

100% certified organic
Natural beautiful fragrance rose water calms, tones, soothes and rejuvenates your skin
Storage:
Store below 30°C
Keep out of reach of children
Precaution:
For external use only
Do not use if rash occurs and consult a clinician
---
More from this collection