Ilike Toner - Rose Petal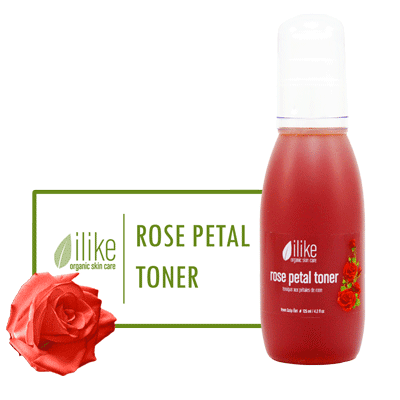 ---
Effects:
tones
sensitive, seborrhea skin
cleans
refreshes
increases elasticity
tightens
strengthens the keratin layer
Directions for application:
To hydrate:
simply spray toner onto the skin (several times a day).
To cleanse:
apply toner over entire skin surface with a cotton pad and leave on. Use after cleansing milk or mask to remove excess products. Toning is important to balance the natural pH of the skin and to infuse it with natural vitamins and minerals. Skin will be rejuvenated, pores will be evened for better moisture absorption, and you can enjoy the aromatherapy benefits of the real fruits and herbs.
Use twice a day after cleansing or mask to remove excess products, or anytime your skin needs to be refreshed. Follow with a moisturizer possibly supplemented with a serum.
Ingredients:
Rose Petal, Rose Oil, Vitamin C, Quercetin Bioflavonoids, Tannin, Minerals, Trace Elements
---
More from this collection