VitaAid Inositol+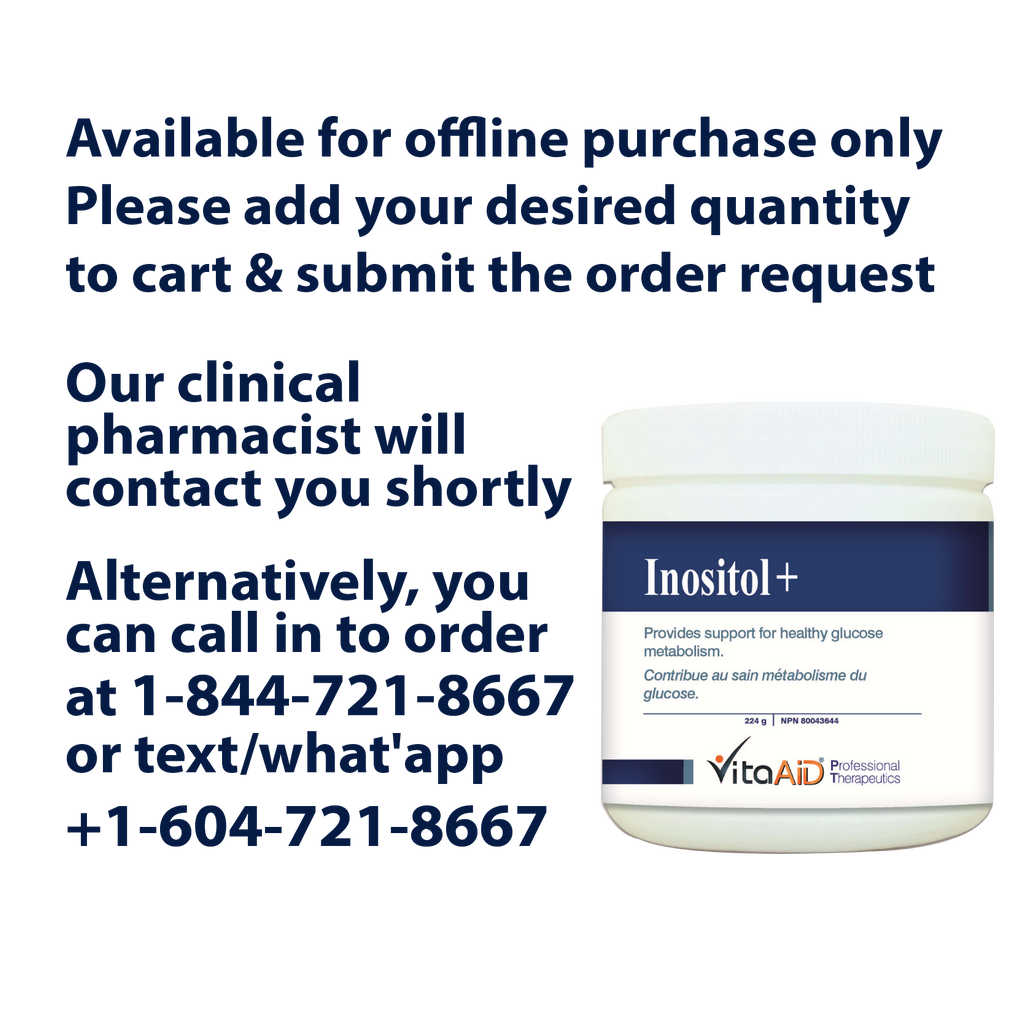 ---
For Insulin Resistance & PCOS-Associated Complications
What is Inostiol?
Inositol is a vitamin-like substance. It is found in many plants and animals. It is also produced in the human body and can be made in a laboratory. Inositol can be found in many forms (called isomers). The most common forms are myo-inositol and D-chiro-inositol.
Inositol is commonly used for insulin resistance and improving fertility, as well as helping symptoms of anxiety. Inositol together with folic acid have been shown in clinical studies to help reverse the disease progression of polycystic ovarian syndrome (PCOS). It is able to normalize insulin response and improve oocyte and embryo quality during ovarian stimulation.
Inositol+ offers 500mg myo-inositol in ¼ teaspoon for convenient dosing adjustment, plus folic acid & chromium to provide synergistic support for blood sugar metabolism and insulin sensitivity.  
Suggested Use:
Adults - take 1/4 teaspoon per day.
For PCOS patients - take 2 teaspoons per day, or as directed by a health care practitioner.
Fertility & Insulin resistance: 2-4 g/day
Caution:
None
Supplement facts:
Ingredients (per 1/4 teaspoon): (448 servings)
Myo-Inositol.....500 mg

Folic Acid (Folate).....50 mcg

Chromium (from AAC* (glycine)).....3 mcg

*AAC: amino acid chelate (from vegetable source)
Non-medicinal Ingredients:
None
References
---
More from this collection