VitaAid Bio-C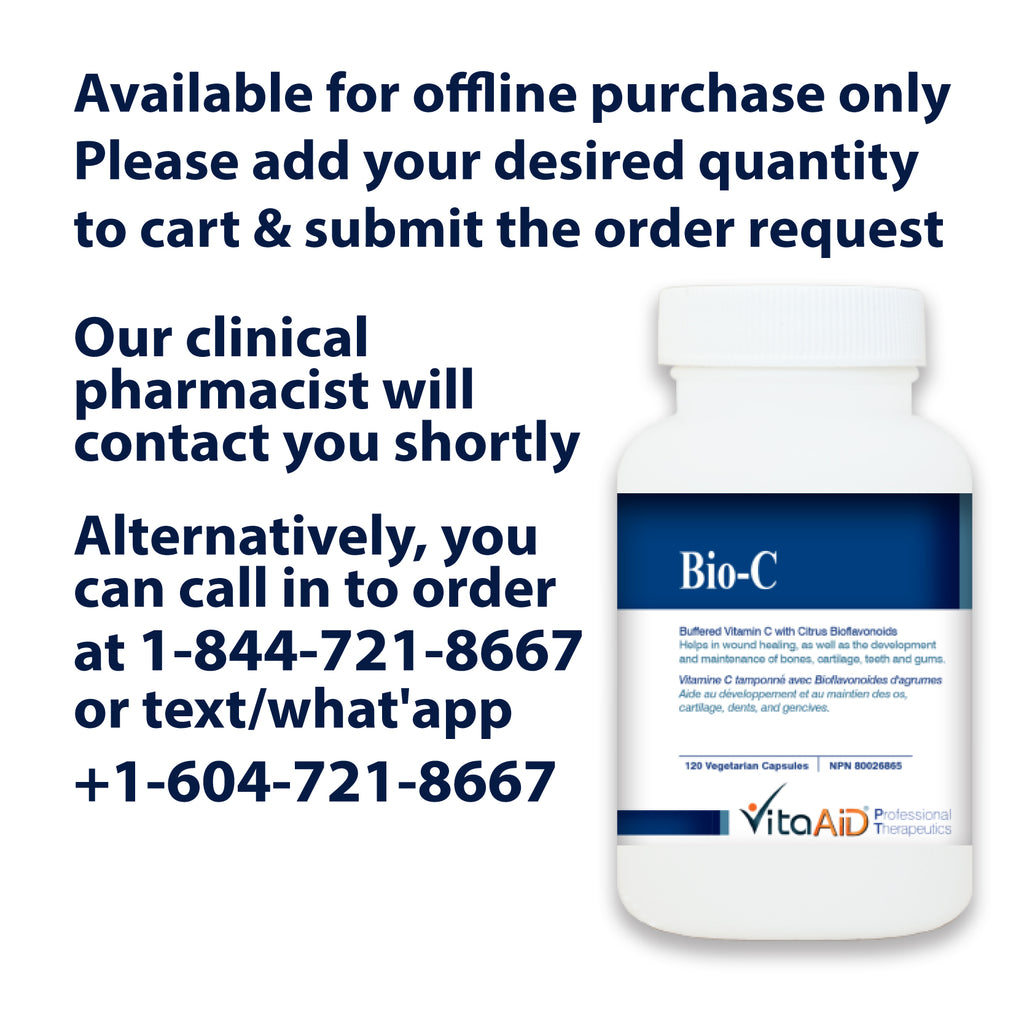 ---
Buffered vitamin C with natural mixed bioflavonoids.
Bio-C is a bio-active vitamin C formula with buffered ascorbic acid and natural mixed bioflavonoids.
Contains high dose vitamin C as antioxidant, immune system and cartilage support.
Buffered to have higher bioavailability and to be more stomach-friendly.
Contains properly mixed bioflavonoids to help increase the absorption of vitamin C and provides additive antioxidant function.
Bioflavonoids also help to strengthen the blood vessel integrity, immune system, and support cardiovacular health.
Suggested Use:
Adults - Take 2 capsules daily, or as directed by your health care practitioner.
Caution
Consult a health care practitioner prior to use if you are pregnant or breastfeeding.
Supplement facts (per capsules):
Vitamin C (from ascorbic acid & calcium ascorbate).....900 mg

- *Mixed Bioflavonoids.....100 mg

- (85% bioflavonoids including hesperidin, quercitin (isolate),

- and rutin (isolate)) (from Citrus limon & Citrus sinensis peel (fruit)

- and pagoda tree flower bud Sophora japnoica)

Non-medicinal Ingredients:

Calcium carbonate, magnesium carbonate, potassium citrate, silicon dioxide, L-leucine, pullulan/ hypromellose (capsule).
*VitaAid is offered available through professional clinician only.
*These statements have not been evaluated by the Food and Drug Administration. This product is not intended to diagnose, treat, cure, or prevent any disease.
---
More from this collection