Refresh Lacri-Lube Eye Ointment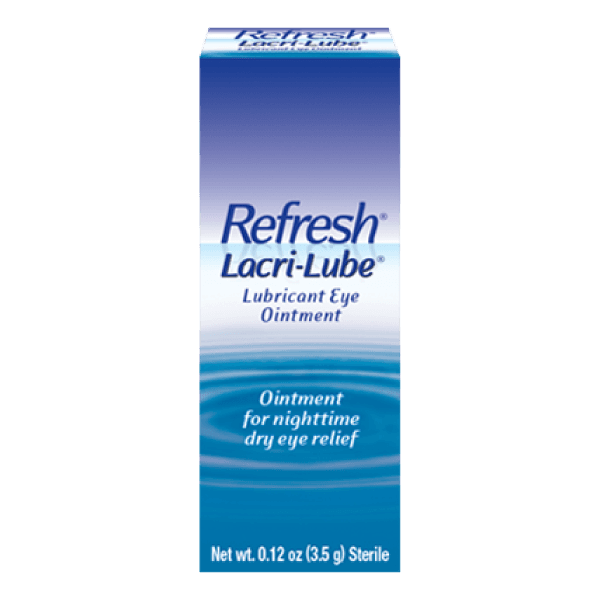 ---
NIGHTTIME PROTECTIVE OINTMENTS
REFRESH® LACRI-LUBE®
REFRESH® LACRI-LUBE® provides strong, soothing relief for more intense dry eyes. It protects eyes from nighttime dryness and exposure and is ideal for use at bedtime. 

Safe to use as often as needed. Remove contact lenses prior to use.
Ointments are usually used 1 to 2 times daily as needed. If using an ointment once a day, it may be best to use it at bedtime
If you are also using another kind of eye medication (e.g., drops or ointments), wait at least 5 minutes before applying other medications. Use eye drops before eye ointments to allow the eye drops to enter the eye.
Tell your doctor if your condition persists or worsens after 3 days.
---
More from this collection