Omega Mender Itch Ender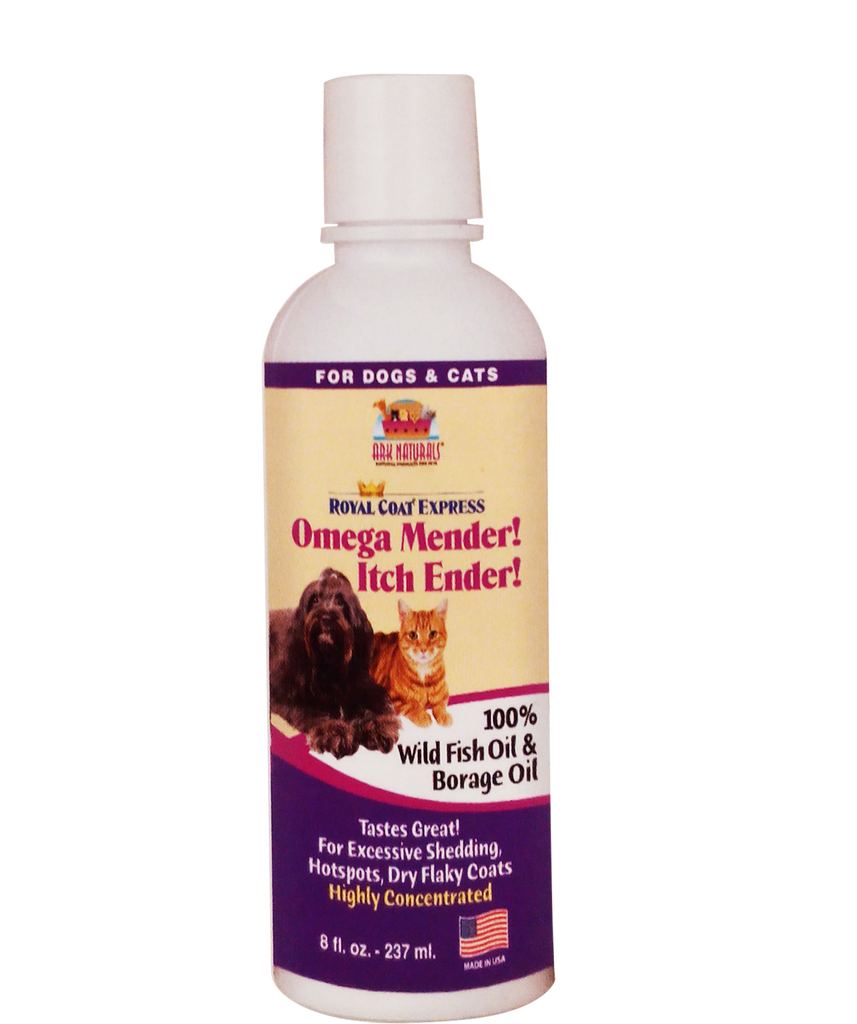 ---
Royal CoatTM Express
Omega Mender! Itch Ender!
High potency fish oil and borage oil - Visible benefit for pet skin related issues.
Recommended use: dry skin, hot spots, excessive paw licking, greasy and dull coats, dandruff, hair loss, sores in ears, slow wound healing and dermatitis.
FYI: Omega-3's (+ glucosamine products) provide additional support for joint discount.
Royal CoatTM Express is less expensive per serving with higher quality ingredients than competitor products.
Active Ingredients: Fish oil (Omega-3) procideing EPA and DHA; barage oil (omega-6) providing GLA and LA; vitamin A, vitamin D and vitamin E (d-l-alpha tocopherol).
---
More from this collection