Ilike Gel Mask - Hyaluronic Time Erase Complex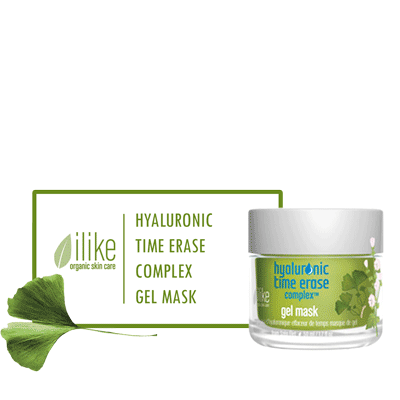 ---
certified organic with no parabens or other synthetics
harvested and processed by hand to ensure delicate plant structure not damaged
cold processed fruits, vegetables and herbs converted into pulps not extracts! to retain the full concentration and power of the herbs
the original made in Hungary for over 50 years
This mask with hyaluronic acid and a unique botanical blend replenishes moisture and creates younger looking skin.
Skin Types / Skin Conditions:
dry skin
skin sensitivity
wrinkles
premature skin
dull skin
moisture deficiency
Effects:
skin feels deeply hydrated and moisturized
reduces the appearance of wrinkles
leaves skin with a velvety feeling
more vibrant and younger looking skin
Directions for application:
Apply to cleansed skin over entire face and neck area and leave on for 15-20 minutes. Remove with a damp face towel. Finish with toner, serum and moisturizer. Recommended use is 1-2 times per week or as needed.
Contains:
Horsetail, Yucca, Marshmallow, Ginkgo, Algae, Sodium Hyaluronic
---
More from this collection