VitaAid Lamiodine 800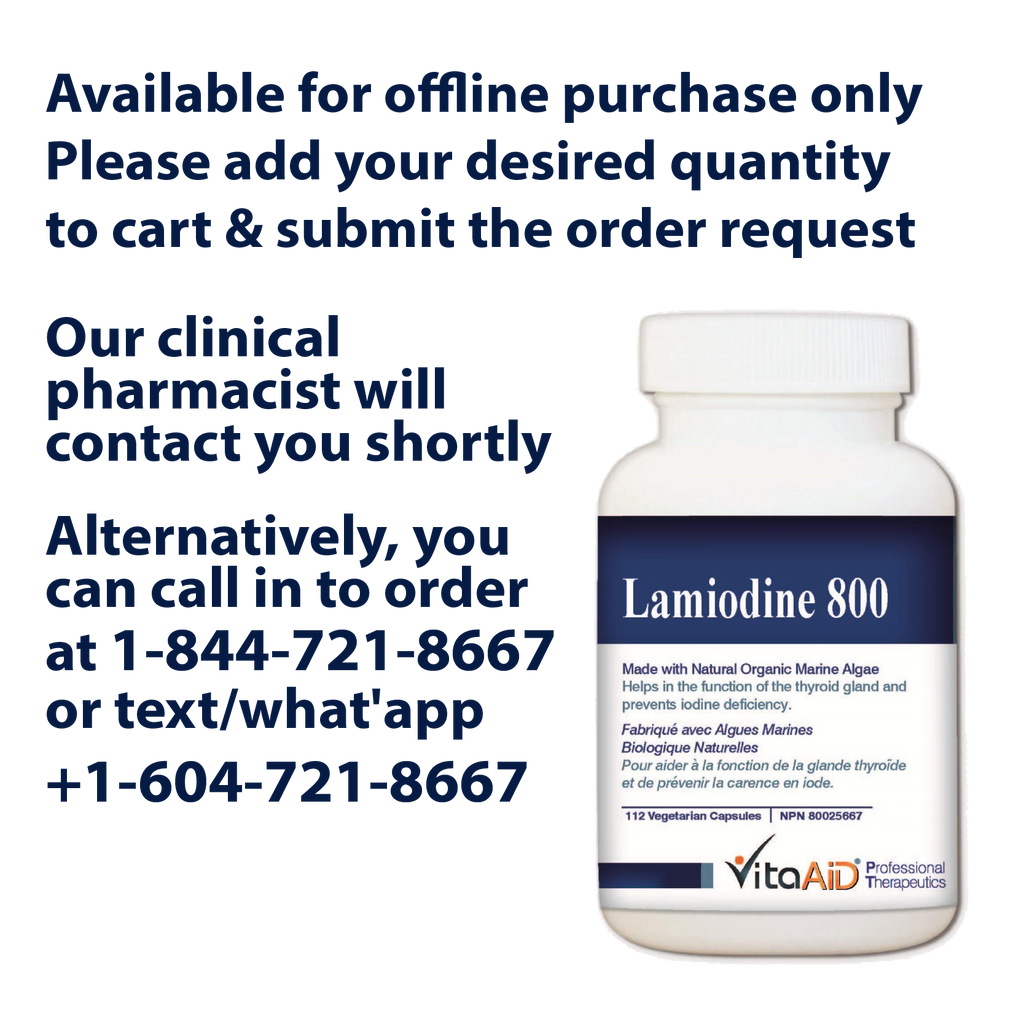 ---
Iodine from Organic Wildcrafted Kelp
Lamiodine 800 contains iodine sourced from organic wildcrafted kelp (Laminaria) to aid in thyroid function; prevent iodine deficiency; and reduce the risk of thyroid tissue damage from radiation.
Laminaria is commonly known for its rich content of iodine. However, it is also rich in a polysaccharide molecule called "laminarin". Laminarin is a storage glucan found in brown algae, and it is used as a carbohydrate food reserve.
Suggested Use:
Adults & Adolescents (>14yo) - take 1 capsule daily, or as directed by a health care practitioner.
Caution: None
Supplement facts:
Ingredients (per capsule):
Iodine (from wildcrafted kelp (species from Laminariales)).....800 mcg
Non-medicinal Ingredients:
L-leucine, microcrystalline cellulose, silicon dioxide, pullulan/hypromellose (capsule)
*VitaAid is offered available through professional clinician only.
*These statements have not been evaluated by the Food and Drug Administration. This product is not intended to diagnose, treat, cure, or prevent any disease.
---
More from this collection