VitaAid Ginkgo Biloba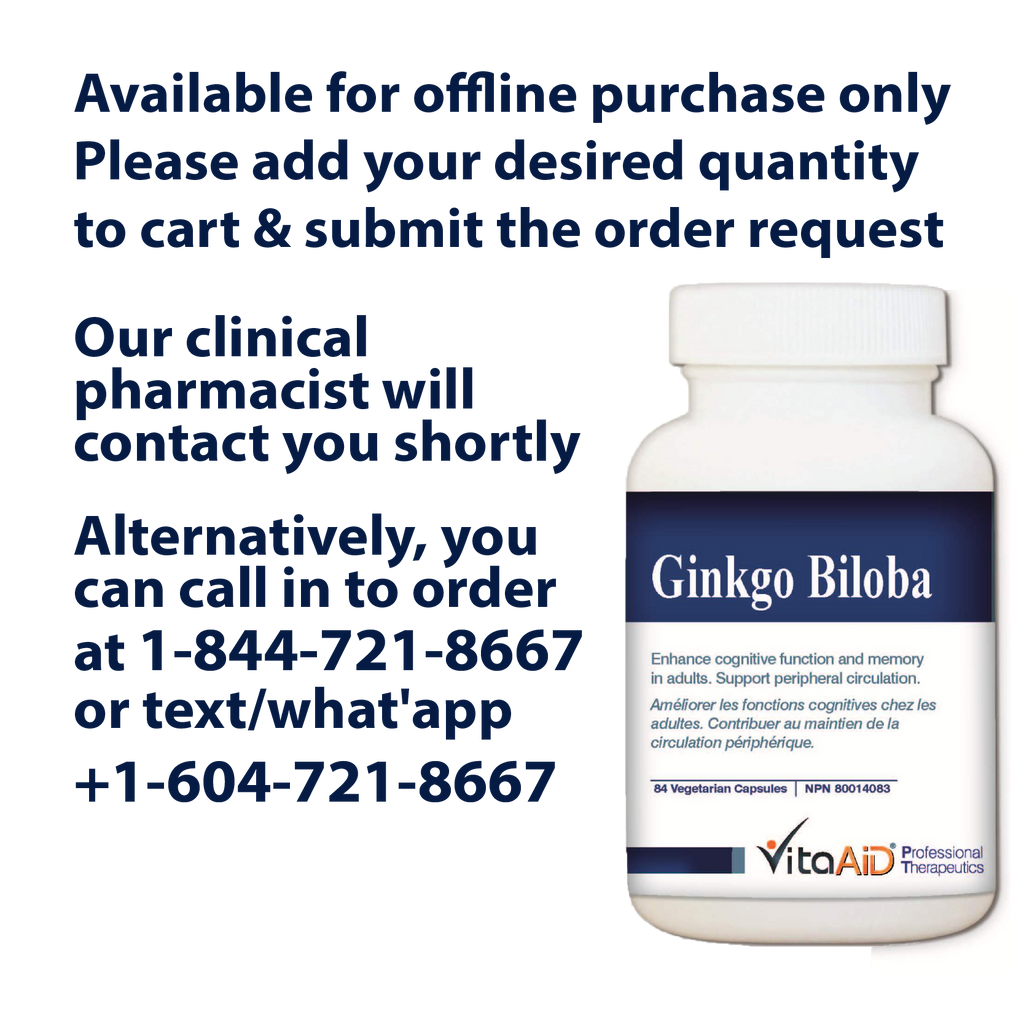 ---
Enhances blood flow and circulation and Supports healthy brain function, memory and cognition
A potent herbal medicine to enhance cognitive function and memory and support peripheral circulation.
Guaranteed to contain 120mg, min. 24% ginkgo flavnoids in each capsule.
Contains ginkgosides, an anti-platelet agent, to help prevent thrombosis-related cardiovascular conditions.
Promotes peripheral circulation to improve cognition and reduce memory degeneration related to aging.
Suggested Use:
Adults - Take 1 to 2 capsules daily as a dietary supplement or as directed by a health care practitioner.
Caution:
Consult a health care practitioner prior to use if you are taking medications for diabetes, high blood pressure, or seizures; or if you are pregnant or breastfeeding. Do not use if you are taking health products that affect blood coagulation as this may increase the risk of spontaneous bleeding.
Supplement facts: (per capsule)
Ginkgo Biloba Extract (leaf).....120 mg (standardized to contain 24% ginkgo flavonoid glycosides & 6% terpene lactones)
Non-medicinal Ingredients:
Microcrystalline cellulose, silicon dioxide, L-leucine, pullulan/ hypromellose (capsule)
---
*VitaAid is offered available through professional clinician only.
*These statements have not been evaluated by the Food and Drug Administration. This product is not intended to diagnose, treat, cure, or prevent any disease.
---
More from this collection