Four Leaf Rover Turkey Tail - Organic Mushroom Extract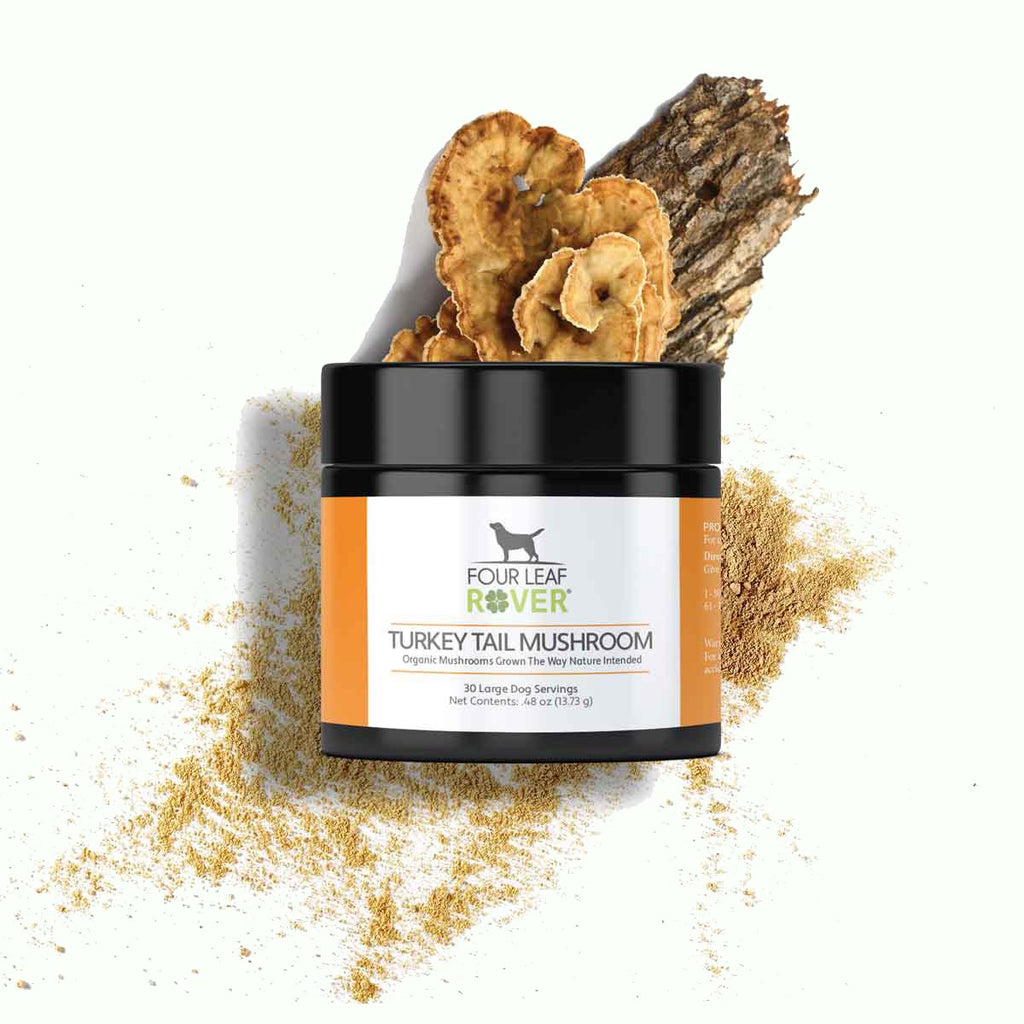 ---
Turkey Tail
The Swiss army knife of mushrooms! Turkey Tail can help balance gut health and modulate the immune system. The secret to healthier dogs.
Benefits
Turkey Tail has been trusted in Chinese medicine to help with many health issues for centuries.
Research* in dogs shows that the polysaccharides in turkey tail extended survival time in dogs with hemangiosarcoma without additional treatment.
Extra reasons to give Turkey Tail Mushrooms to your dog ...
It is rich in beta-glucans which are known to help activate immune cells and increase antibody production (to better help fight off infections).
There is an active compound in Turkey Tail mushrooms (PSK) that is being used to treat cancer in Japan
Four Leaf Rover's Turkey Tail extract is easy to sprinkle on top of your dog's meal
*Brown DC, Reetz J. Single agent polysaccharopeptide delays metastases and improves survival in naturally occurring hemangiosarcoma. Evid Based Com- plement Alternat Med. 2012;2012:384301. doi:10.1155/2012/384301
×
×
×
Feeding Directions

Give orally daily or as directed by your veterinarian.
| Body Weight | Amount Per Day | Daily Cost & Supply |
| --- | --- | --- |
| 1-30 lbs | 1/16 tsp daily | $0.17/day (120 day supply) |
| 31-60 lbs | 1/8 tsp daily | $0.33/day (60 day supply) |
| 61-100 lbs | 1/4 tsp daily | $0.67/day (30 day supply) |
| 101 + lbs | 1/2 tsp daily | $1.33/day (15 day supply) |
Net Contents: .48oz (13.73g)
Product Info
Ingredients
FAQs
---
More from this collection